I've been on a frantic search for these trousers for a good few months now and I've finally found them.
These trousers have a skinny fit according to the website which is slimmer than the Levi's 514 but with more room than the 510. Also the great thing is that they are lined with a camo print so when you cuff them you get this great detail and contrast which adds a new dimension to the piece. I've been on the look out for a new pair of pants since I got my cargos from Uniqlo but I definitely didn't want just a regular pair so these are great.
I'm a bit miffed that the only size they have close to my actual size is 31/32 but because they are quite a slim fit I'm hoping that they fit properly, but I'll have to bring them to a tailor to shorten them because they'll definitely be too long.
I'll let you all know what I think when I get them.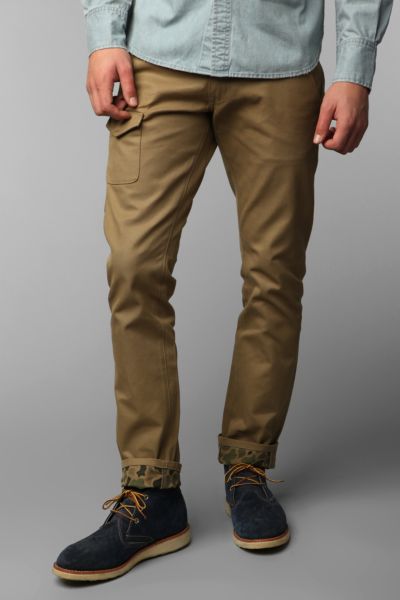 Front pocket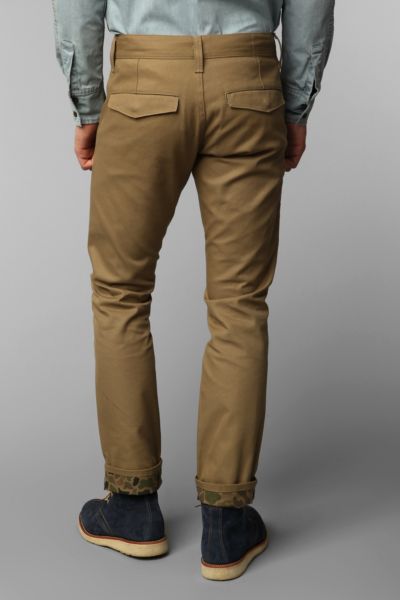 Snap fastened back pockets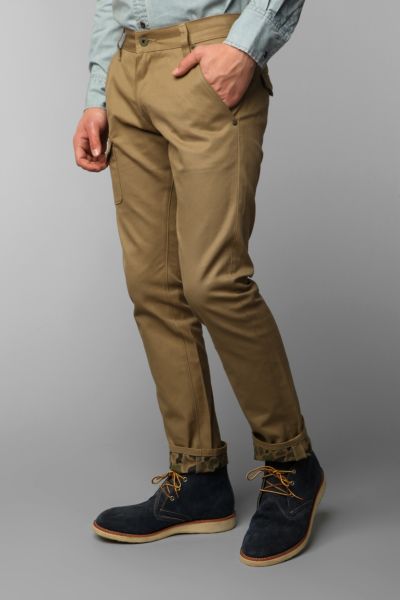 Rivet detailing